Beans & Bees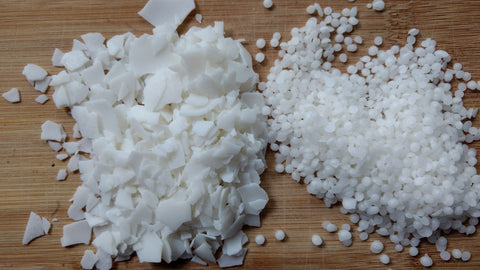 Soy and Beeswax Blend
We use a blend of 100% soy wax sourced from American farmers and 100% all natural beeswax created by the bees.  
Beeswax helps to clean and purify the air. It is a natural ionizer and hypo-allergenic.  Those with environmental allergies, sensitivities, and asthma may be less prone to having a reaction.
Soy candles typically last longer than traditional candles made of paraffin. This is because of their slower burn time and cooler burn temperature. You may pay more initially, but the longer-lasting burn means you won't have to buy new candles as often.
Soy wax is biodegradable, which is great for the environment. It also cleans up easily with soap and water!
Soy and beeswax are both renewable and sustainable resources which by using, help to support our farmers and bee keepers.
Learn More
Smooth Crackling Wooden Wick
The wicks we use are organic and non-toxic wood wicks that produce a soft crackling sound when lit. When properly maintained, they will not smoke or create harmful soot.
The wood comes from FSC certified mills right here in the U.S.
(Wooden wick technology licensed by Lumetique incorporated Pat.www.lumetique.com/patents).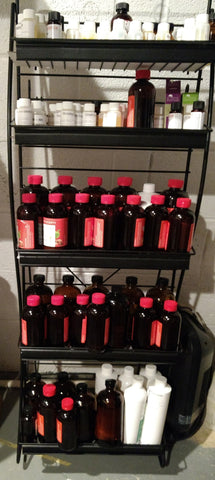 Custom Blended Scents
We use a variety of specially formulated candle fragrance oils to create each delicious scent. 
Soy candles are usually not as fragrant as paraffin to begin with, but we use the maximum fragrance load per candle that we can without compromising the integrity of the candle.
Because they are proprietary blends, you will not find them anywhere else.